Fitness/Figure Competitor Programs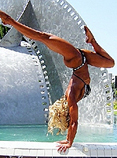 Fitness / Figure Competitor Consulting
Caters to year-round fitness competitors searching or the winning edge. Consultations
include advice ranging from off-season training, to preparation for pre-contest
training, to the count down to contest, to post competition strategies.
Includes:
1. Finding the right competition for you.
2. Selecting a few of the best choreographers, includes all components of a routine; strength, flexibility, symmetry, presentation and personality. Also includes drills for skills video series and most items below…
3. Guidelines to improve cardiovascular endurance.
4. Recommendations for the female athlete strength training.
5. Tips on pre contest nutrition.
6. Advice for suit selection.
7. Tips for music selection.
8. Tanning tips.
9. Walking in heels.
10. Overall presentation.
11. Having the mental edge.
12. Items to bring the day of competition.
13. What to expect the day of competition.
14. How to obtain a sponsor.
15. How to market yourself.
16. Lisa's "winning edge" tips.
17. Post competition strategies.
<![if !vml]>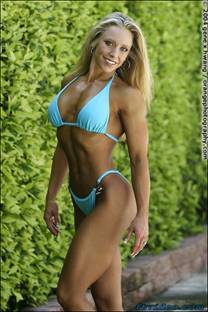 <![endif]>
In Home Personal Trainer Lisa Reed
Personal Trainer Amy