A Letter from the Owner-Owner/Personal Trainer Eric Leader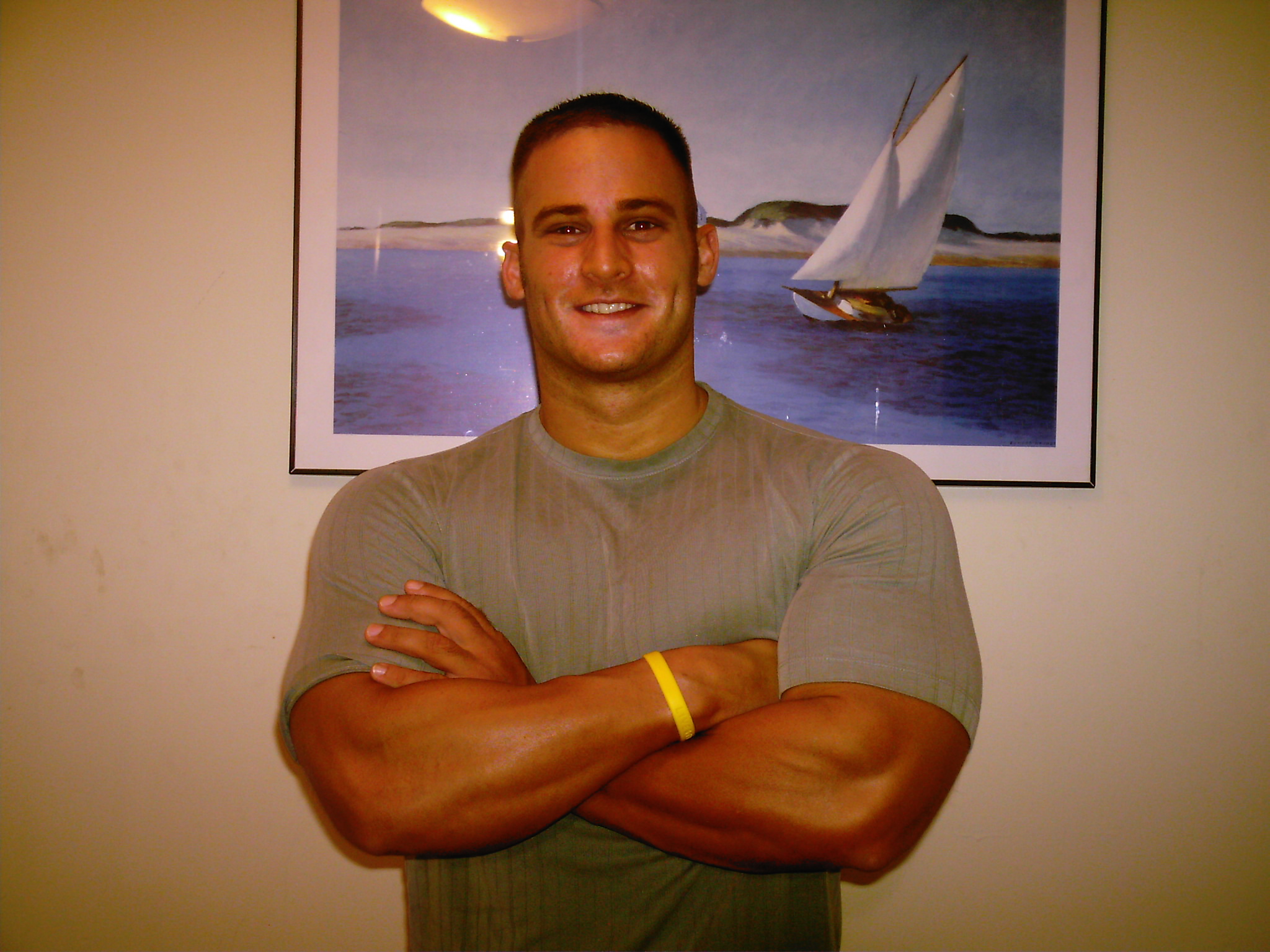 Dear Friend,
Exercise has always been a major element of my life. At the ripe old age of 11, my father flooded the lower level of our house with tons of exercise equipment. I remember watching my older brothers workout with my father, wishing I could do the same. Finally, when old enough, I began to use the equipment as well. I loved the way I felt while working out, and ever since that moment, I knew that fitness was the path for me.
After graduating from James Madison University, where I studied exercise science and nutrition, I got certified as a personal trainer through ACE (American Council on Exercise), and began personal training. I loved creating workouts for my clients, challenging them, and helping them reach goals that they thought were unattainable. Nothing satisfies you more as a personal trainer than seeing your client's body change, and that smile on their face when they have to purchase a new wardrobe. I knew in my heart that personal training, and helping people achieve their goals, was the life for me.
As I became busier with my profession, I noticed something for the first time in my life. It was a very weird realization for me, as I have always loved working out, and have not missed a week of exercise since I was 13. I DIDN'T WANT TO GO TO THE GYM!!! I would often times come home tired, and not feel like going out. I would eventually get my butt to the gym, but my head wouldn't be in it. I'd feel tired, unmotivated, and questioned what I was even doing there. I thought to myself, wait a minute here. What is going on? I love working out, yet I have a tough time getting up and going to the gym. I realized, at that moment, that so many of us are busy, it just gets too hard sometimes to leave home and go work out. We all know how important it is, but sometimes it is just so hard.
Then one night, after a long day, I found myself watching the television like I always did when I got home. I thought to myself, "I just don't feel like doing it today. I wish I could just workout at home, and get a great workout." It was then that the idea for Every Body's Personal Trainer hit me. Why should people have to leave the comfort of their home to get a great workout? Why can't they have a personal trainer come to their home to work them out?
There are so many reasons not to exercise. Too tired, too much to do, the kids need to be fed, you name it. The problem is, unless you workout, and workout on a consistent basis, you will never get the results that you want. Having an in-home personal trainer eliminates all of these excuses. Having an in-home personal trainer, you have an appointment. You KNOW you will be working out. It gives you accountability. Not only that, but your workouts are more fun. How many of us are sick and tired of doing the same thing, over and over again, and getting no where?
Having an in-home personal trainer will keep you motivated, and get you the results you want in the comfort of your own home. NO MORE EXCUSES!!! Everybody has the potential, sometimes we just need a little help. Why should you have to get dressed up, and drive to the gym. Most gyms smell bad anyway :) With Every Body's Personal Trainer, you can have the best personal trainers money can buy, meet you at your home.
When I started Every Body's Personal Trainer, I took it upon myself to hire only the best personal trainers in Maryland, Virginia, and Pennsylvania. As a personal trainer myself, I am very selective. I want only the best for my clients. We would love to help you achieve all of your goals. Feel free to contact me, personally, anytime at Eric@everybodyspersonaltrainer.com, or (443) 615-2702, with any questions.
Wishing you the best in health,
P.S. As a service to all my friends, I have created a blog and motivational quote section of our site to help motivate and encourage you all in the pursuit of achieving your goals :)
Eric Leader
Owner, Every Body's Personal Trainer
<![if !vml]>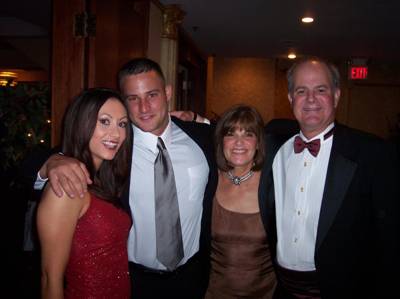 <![endif]>
Amy Smullian lost 34 pounds & 15% body fat!
You can experience similar results!!

Amy Before
171 pounds
Size 10

Amy After
137 pounds
Size 4
Free Consultation With an In home Personal Trainer!!!
We at Every Body's Personal Trainer would love to help you achieve a healthier, and more active lifestyle. Our in home personal trainers are very passionate about what they do, and would love to assist you in making fitness fun and exciting, not just a chore. Our in-home personal trainers will start you off with a free consultation. The consultation is your chance to get to know your personal trainer, and we recommend having plenty of questions to ask. Our personal trainers are the best of the best, and we want to prove it.
At the consultation, our in home personal trainers will also ask about your current exercise patterns, you goals, as well as your past injuries and areas of concern. Our personal trainers are here to help, and we want to know everything about you (almost everything :). We at Every Body's Personal Trainer consider our clients our friends, and we all have one mutual goal, ACHIEVING RESULTS!!! It doesn't matter when, our personal trainers are always there for you. Rain or shine, our in home personal trainers will be at your door, excited to give you a great workout. So lets get started today!!!
Every Body's Personal Trainer
Phone Number: (443) 615-2702
Email: eric@everybodyspersonaltrainer.com
Hours:
Monday 5AM–9PM
Tuesday 5AM–9PM
Wednesday 5AM–9PM
Thursday 5AM–9PM
Friday 5AM–9PM
Saturday 9AM–9PM
Sunday Closed
Click Here To Read Some Testimonials of Our In Home Personal Trainers
<![if !vml]>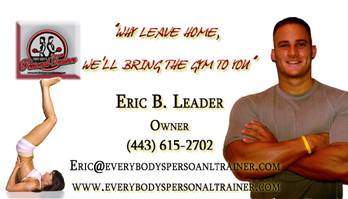 <![endif]>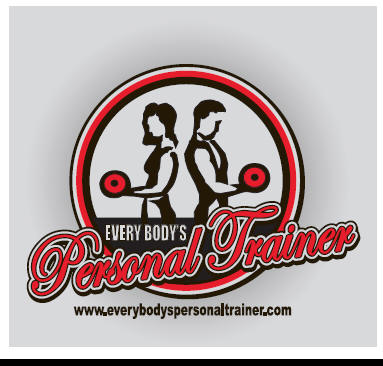 Personal Training Throughout Virginia Including:
Annandale
Arlington
Other Locations Include:
Just Some Of Our Maryland Service Locations Include:
Personal Trainers in Ellicott City
Personal Trainers in Gaithersburg
In addition to:
Personal Trainers in Rockville
Personal Trainers in Silver Spring
We also have personal trainers in Pennsylvania. Some of those locations include: