Coming Soon!!!
Every Body's Personal Trainer is happy to announce that we will soon be welcoming a staff dietitian (RD) to our team. As we all know, nutrition and exercise go hand and hand. We feel that offering the services of a dietitian will be of great benefit to our clients....
The Diet Expertise Needed
Dietetics is a high-tech science requiring significant training and education. The credentialing process as well as the training and expertise of a dietitian qualifies them as experts in applying and understanding the science behind diet and nutrition. Dietitians, (or dieticians), are recognized by the medical community as the nutrition and diet experts. They can best help you resolve your nutrition and diet challenges, but unfortunately most people have never been to one and they often get their nutrition advice from friends, relatives, or commercial diet companies that are less competent. As a matter of fact, only about 1% of the population gets expert nutrition help - no wonder there is such a weight loss epidemic in the United States!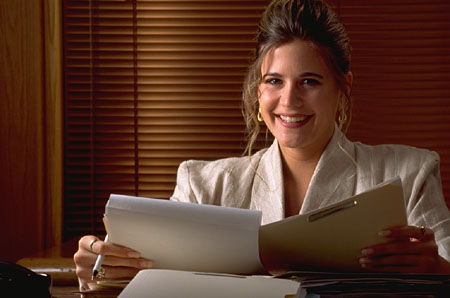 Dietitian's Qualifications

Registered Dietitians complete a minimum of a bachelor's degree in a college/university and an accredited experiential program. RDs are also required to demonstrate their knowledge of food and nutrition by successfully passing a national credentialing exam. Dietitians are one of the few, if not the only, diet experts who must complete ongoing continuing professional development, similar to what physicians and other health care professionals do in their own areas of expertise. This keeps dieticians up to date with the latest developments in the science of diet and nutrition.
Coursework: Dietitians study a variety of subjects, ranging from food and nutrition sciences, computer science, culinary arts, sociology, and communication, and health and science courses such as biochemistry, psychology, organic chemistry, physiology, microbiology, anatomy, and chemistry, and more.
People want to feel good and look good. Eating right and staying healthy is a real challenge now more than ever, because with busy schedules and a hectic lifestyle, we rely more and more on restaurants and convenience foods to provide our meals and good nutrition. Learning how to eat right and to succeed at our diet and health goals requires someone knowledgeable who can simplify the complexities of good nutrition and be able to translate that into simple goals that we can all apply and achieve.
Personal Dietitian- the "Right Expertise & "Right" Experience!

Dietitians posses both knowledge and the personal skills and professional qualities we all appreciate! Good judgment and an understanding of human nature is vital to helping you achieve your goals and we expect our consultants to do just that.
Dietitians who have applied and who work for Personal Dietitian come from a variety of backgrounds: Hospitals, health care facilities, sports nutrition companies, food and nutrition-related businesses and industries, private practice, community and public health settings, universities and medical centers, research in food and pharmaceutical companies.
Dietitians educate, administer medical nutrition therapy, teach, advise, and generally help by improving one's life through healthy eating habits.
Sample Diet Plan:
Diet Profile for Deb

Target Caloric Intake: 1300 Calories
Water intake: Preferably ½ gallon
Diet Parameters: Minimize sodium intake, simple sugar intake,
Supplementation Recommendations: Multi vitamin, fish oils
Foods we like: Foods I like: carrots, peas, green beans, cauliflower, broccoli, asparagus, beets, corn, celery, tomatoes, lettuce, cabbage, squash, eggplant, zucchini, peppers (not hot), mushrooms, onions, garlic - potatoes - chicken, pork, turkey, fish, beef (limited), oatmeal, cereal, diet green tea, French dressing, yogurt (not Greek), cheese, eggs, frozen yogurt,
Foods we don't like: : sauerkraut, basalmic dressing, cottage cheese, Greek yogurt, olives, anchovies, sardines, diet sodas, sweetners, vinegar, coffee, beer, avocado, hot peppers, spicy foods.
Treat Foods: Foods I like but shouldn't: Breads, pastries, cookies, cake, ice cream, chocolate, crackers, popcorn
Carb Sources I'd prefer we use: potatoes (preferably sweet), oatmeal, brown rice, yams, all fruits.
Proteins Sources I'd prefer we use: Grilled chicken, turkey, beef (lean), eggs, whey protein shakes if necessary.
Diet outline/prescription: Our goal is going to be to divide your day up into six small meals, including one protein source and one carb source at each sitting. For example meal 1 could be grilled chicken w/ a sweet potatoe, meal 2 could be ground turkey with brown rice, etc. The key is going to be preparation ahead of time of meals to be stored in tupperware but we'll chat about that.
Documenting and keeping a food journal is the key to the battle. We want to make sure at the end of the day we hit our target of 1300 calories.
We'll talk much more about the diet Monday.



Disclaimer of Warranties and Limitation of Liability: The contents of this program are provided to you for educational and informational purposes only, on an as-is basis, without warranty of any kind. The program and content is neither intended nor shall be deemed by you to be medical advice. Always consult your physician before starting any exercise or diet program By viewing or accessing this program, you acknowledge that you are bound by this Disclaimer of Warranties and Limitation of Liability.