A Letter From the Owner| In-Home Personal Training| Meet Our Personal Trainers| Getting Started ||Free Consultation with a trainer | Contact Us
|Personal Trainer/Owner Eric Leader's Blog Our Mission In-Home Personal Training Benefits of In Home Personal Training Pricing Testimonials
Personal Trainers in Ellicott City
Are you sick of feeling out of shape and having no energy? Is it finally time to get into shape and stop making excuses? You came to the right place. Welcome to our special page dedicated to our clients interested in home personal training in Ellicott City. We offer training programs for people of all ages and fitness levels, no cookie-cutter programs. If you have a goal, our personal trainers can design the program that will help you to achieve that goal quickly, and in a safe manner.
At EPT, we have in home personal trainers in Ellicott City, as well as various locations throughout Howard County. Our instructors are among the best in Maryland and we want to show you why!
Our coaches will bring the equipment necessary to give you a great total body workout in the convenience and privacy of your home. How about pricing? Well stop paying so much for sessions, our sessions are as little as $55 per hour! Give us a call today to get started on your path to achieving your goals.
How do you get started? We'd love for you to take advantage of our free, no obligation, consultation. Why is a consultation important? We sincerely feel that our trainers can help you achieve your goals, but we want to prove it, and earn your business. We take our customer service and relationships with our clients very seriously, and never take our clients for granted. If you have any thoughts or concerns on how we can improve our service, we would love to hear from you. We are constantly striving to improve and offer the best personal training services in the area, and we would love to hear what you have to say. On behalf of our training staff at EPT, I only have one question for you, "Why leave home, we'll bring the gym to you!"

Follow Us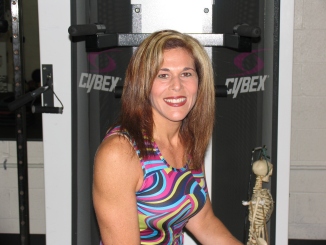 ***Check out Personal Trainer Amy's amazing physique transformation***
Contact Information
Please do not hesitate to contact us if you have any questions at all.
Telephone:

(443) 615-2702
E-mail :

Eric@everybodyspersonaltrainer.com

So what do clients have to say about our home trainers in Ellicott City?

Every Body's Personal Trainer,

I just wanted to drop you a note to let you know how I am doing. Since we began training two months ago, I have lost 12 pounds, and three inches on my waist. I feel so much stronger now, and I no longer feel winded walking up the stairs. Remember when I couldn't even do a push-up???? Thanks for all of your patience and constant support. You are very motivating and inspiring. I can't believe I actually look forward to working out :)

Barbara D.

Ellicott City, MD

Every Body's Personal Trainer,

After tearing my ACL, and giving birth to my two sons, I gained a tremendous amount of weight. I gained so much weight, I refused to visit my family out in California for the fear that they would make fun of how much weight I had gained. I knew I did not have the discipline to lose the weight on my own, so I knew that I needed a personal trainer. I am so happy to now say that I have lost 55 pounds!!! My knees do not hurt nearly as bad as before, and I feel like I have so much more zest for life than I did before. I never would have thought I could do it. Thanks for all of your hard work.

Lynn Swanson

Ellicott City, MD

Every Body's Personal Trainer,

Thanks for helping Daniel prepare for his high school football team. I hear him bragging to his friends all the time how much he can bench press. I can't help but laughing. Your company provides such a great service. Keep up the good work!!!

Joan McElduff

Ellicott City, MD

Every Body's Personal Trainer,

As an 82 year old senior, I was hesitant about engaging in weight training. I knew how important it was for my bone mineral density and osteoporosis, but I had never done it before. Thanks to you, I now love resistance training and feel so much stronger and more energetic. I thought you were asking too much having me use 15 pound dumbells, but I can do it! Thanks for working with someone my age.

Ruth Gentry

Ellicott City, MD

Every Body's Personal Trainer:

I just wanted to thank you for helping my wife get back into shape. After having our boys, she gained a lot of weight, and really lost a lot of confidence. Since working out with Every Body's Personal Trainer, I have noticed a great boost in her self esteem. Thank you so much for helping my wife Sherry get her confidence back.

All my best,

Dominic Pagliani

So how can a trainer help you? Let's look at five ways how:

1. You'll Actually Show Up

Some fitness experts recommend scheduling sessions into your calendar like appointments. Now for the truth: If you're not in the mood to exercise on your own, it's easy to hit delete on a workout because it's kind of a fake appointment.

What's not so easy is canceling a workout you've already paid a personal trainer for. It's a real appointment that your trainer scheduled into his or her packed workday just for you. Wasting money is painful, and wasting someone else's time is embarrassing. Hiring a personal trainer puts someone in your court to keep you accountable.

2. You'll Get More Out of Your Goals

You might hire an accountant to prepare your taxes because you know that a skilled professional helps you achieve the best outcome. It's a fact that experts (e.g., personal trainers) in a given field (e.g., fitness) know a bunch of stuff other people don't. Leveraging their knowledge saves you time and frustration.

When you hire a personal trainer, you put yourself on a fast-track to getting more of what you want from fitness, including being able to define and refine your goals in ways you might not have considered. Trainers know the best movements, best equipment and best programming for plenty of client goals. It's what they do for a living.

3. You'll Sometimes Do What You Didn't Know You Could Do

Chances are, your personal trainer is going to occasionally, or frequently, suggest an exercise you're unsure of or hand over a set of weights that are heavier than what you'd ever pick up. You might be surprised to discover that what's being asked of you is doable!

With your abilities and goals in mind, a personal trainer will push you more than you'd push yourself. And it's enough to make a difference in how fit you look and feel. Worried about it being too intense? A skilled, credentialed personal trainer knows just how far to safely take a client outside his or her comfort zone to achieve the best results.

4. You'll Gain More Confidence With Working Out

Hiring a personal trainer helps you avoid a big workout blunder: Guessing at how to do an exercise or use a piece of equipment. At best, this wastes your time; at worst, it sets you up for injury.

With a trainer by your side, you gain access to "inside information" about how to properly perform exercises and make the most of equipment. When someone's watching out for you—checking your form and providing personalized feedback—you can feel confident that you're exercising like the pros.

5. You'll Lay the Foundation for Lifelong Fitness

If you've hired the right personal trainer—one who meshes with your personality, is attentive to your abilities and goals, and is skilled at his or her job—a funny thing happens: You look forward to your training sessions! Hanging out with your trainer during sessions can be quite social, which creates a stronger commitment to exercise for a lot of people. The more motivated you feel to get to the gym, the closer you become to making fitness a lifelong habit.

Does the in home personal training in Ellicott City have to be in my home?

Maybe you don't have a ton of room to workout at home, no problem! Ellicott City offers plenty of great parks like Centennial Park, Meadowbrook Park, and Patapsco Valley State Park to name a few. Our staff can meet you at the park with all the equipment needed to give you an amazing workout. Are you ready?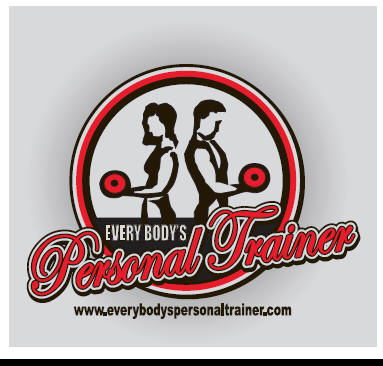 The following are some of the programs our in home trainers in Ellicott City can offer:
One on One In-Home Personal Training
One on one personal training involves only you and your personal trainer working together to accomplish your goals. We will tailor a program that is specifically for you. With one-on-one training, we will keep you motivated and accountable by incorporating a number of different types of activities. Some of these activities may include strength training, flexibility training, balance and stability training, boxing, aerobic workouts outdoors, etc. Working with a trainer one on one is much different than having a workout partner. Having a personal trainer will keep you motivated and keep you from becoming bored with your workout program. We are sure that you will enjoy your one on one personal training experience.
Group Training
Group training is a personal training program that consists of 2-4 individuals working out together as a group. Group training is sometimes a nice option in that it will allow you the opportunity to get into shape while having fun with your friends or family. It will enable you to have a support team of your group, as well as your trainer. Group training can instill a nice sense of camaraderie, and sometimes can help with consistency of workouts.
Sport Specific Training
Are you an athlete, or prospective athlete, looking to enhance your performance on the playing field? Our personal trainers are highly specialized in working with athletes to achieve peak performance. Let our personal trainers take you to the next level, enhancing your athletic prowess. Some of our personal trainers are ex-collegiate athletes and current high school coaches.
In-home personal trainer Adam Leader is well know within Howard County, Maryland as one of the counties best coaches.
In home personal trainer Trish Sullivan not only use to be an All-American Lacrosse player at Mount Hebron High School, but she also earned the honors of All-American at Ohio State University. Now the head girls lacrosse coach at Reservoir High School in Fulton, Trish would love to help your athlete reach their full potential.
In home personal trainer Seth Willingham not only use to be a collegiate football player, but he is also the physical education/girls varsity basketball coach at Oakland Mills High School. He'd love to help your athlete reach their potential.
Personal trainer Lisa Reed use to train tennis super star Monica Seles. Check out some of Lisa's accomplishments and awards HERE.
Another one of our in home trainers, Annica, is one of the premier sports trainers in Maryland. For eight years, Annica was a professional basketball player in Sweden. Her team was one of the best in the country and for a number of years she was a member of the Swedish National Team, winning one gold medal and three silver medals in European competition.
Personal trainer Tyronne also has an impressive background. Check out some of in home trainer Tyronne's experience:
Head Strength and Conditioning Coach
Howard University Wash, DC
• Responsible for program design and implementation
• Directed and oversaw facility staff and maintenance
• Educated athletes and coaches on proper form and technique
• Coached seventeen men and women athletic teams
Personal Trainer TyRonne Turner, as Head Strength Conditioning Coach at Howard University, oversees 19 men's and women's teams at the university. His primary duties include increasing athletic performance and conditioning of the athletes while decreasing their chances of injury. It is important to note that the Howard University football team suffered only one major injury all season, its fewest in several years. It is also notable that Coach Turner played an integral role in sending two track athletes to the NCAA finals as well as a 2nd round draft pick in the NFL draft.

-Strength Coach for DeMatha Catholic High School Hyattsville, MD
-Volunteer Assistant Coach for Washington Redskins Ashburn, VA

-Member of University of Richmond Football Team (96-00)
-Member of the University of Richmond Track and Field Team (96-01)
Personal Training for Teens
Physical activity among our nation's youth is more important now than ever. The incidence of childhood obesity has been on the increase since the mid 1970's, and these children often have elevated blood pressure and blood lipids (cholesterol & triglycerides).
Muscular strength and endurance of children and adolescents can be vastly improved by participation in a supervised weight resistance, as well as aerobic, training program. Safety precautions must be taken, because children are anatomically, physiologically and psychologically actively developing. Just as important, it is of high priority to create a program that is fun, as well as challenging, to aid in adherence and prevent boredom.
Our personal trainers specialize in creating fun, as well as safe, training programs to help your teen improve not only their health, but their overall self-esteem.
Have one of Ellicott City's best in home personal trainers work with you in the comfort of your own home. Give us a call today to get started on your path to achieving your goals with one of our in home personal trainers in Ellicott City.