A Letter From the Owner| In-Home Personal Training| Meet Our Personal Trainers| Getting Started ||Free Consultation | Contact Us
|Personal Trainer/Owner Eric Leader's Blog Our Mission Pricing Testimonials
Searching For Personal Trainers in Sykesville?
Are you looking for personal trainers in Sykesville, Maryland? Well if you are, you came to the right place. Here at Every Body's personal trainer we have the best personal trainers in Sykesville. Our staff works with clients of all ages and fitness levels from young athletes all the way up to seniors looking to increase functional capacity. No matter what your goal our staff is here for you and dedicated to helping you achieve it. However what exactly is in-home personal training?


Rather than going to the gym to workout or to meet with your trainer, our in-home personal trainers in Sykesville will bring the gym to you! No more wasted time and money on gym memberships that you don't use, our staff will bring the workout right to your home, office, or even a local park. Do you need accountability? Well in-home personal training is the perfect option. However, how do you get started?

We always offer a free, no-obligation consultation with one of our personal trainers. We want you to meet our staff and ask all the questions you want as we feel that we should earn your investment. We are confident that we can help, but we want to prove it. If you'd like to schedule your free consultation call us anytime at 443-615-2702. We look forward to meeting you.

Follow Us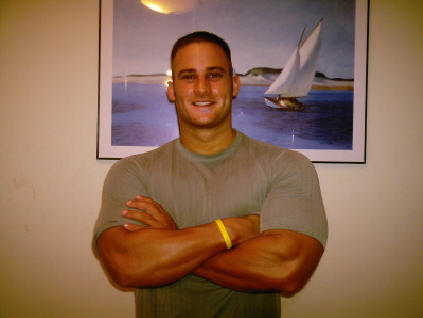 Eric Leader-Owner/Personal Trainer.

Eric is the owner of Every Body's Personal Trainer, and he is a personal

trainer in Sykesville.

New Update!!!

Every Body's Personal Trainer owner, Eric Leader, has been selected by Fox 45 in Baltimore, to take part in a beauty make over segment to be aired on the station. In addition to various other businesses in Baltimore, including dentistry, plastic surgery, skin care, etc. Eric has been selected to represent the fitness end of the make over show.

We'll keep you posted with further details....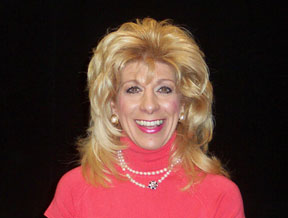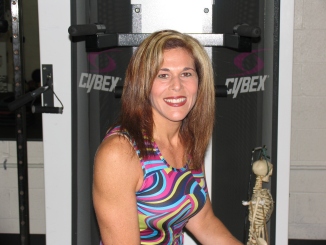 Amy is an in home personal trainer in Sykesville, Maryland. ***Check out Personal Trainer Amy's amazing physique transformation***
We at Every Body's Personal Trainer would love to help you achieve a healthier, and more active lifestyle. Our personal trainers in Sykesville are very passionate about what they do, and would love to assist you in making fitness fun and exciting, not just a chore. Our in-home personal trainers will start you off with a free consultation. The consultation is your chance to get to know your personal trainer, and we recommend having plenty of questions to ask. Our personal trainers are the best of the best, and we want to prove it.
At the consultation, our in home personal trainers will also ask about your current exercise patterns, you goals, as well as your past injuries and areas of concern. Our personal trainers are here to help, and we want to know everything about you (almost everything :). We at Every Body's Personal Trainer consider our clients our friends, and we all have one mutual goal, ACHIEVING RESULTS!!! It doesn't matter when, our personal trainers are always there for you. Rain or shine, our in home personal trainers in Sykesville will be at your door, excited to give you a great workout. So let's get started today!!!
Is Personal Training In Sykesville For You?
You may be contemplating whether or not personal training is for you and whether or not it is worth the investment. What are the benefits of working with a professional?
One of the greatest benefits received from working with a professional is
accountability
. It is very easy after a long day not to make it to the gym to get your workout completed. Unfortunately, the gym won't call you to ask you where you are so as a result there's no accountability. When you work with a personal trainer your sessions are appointment based and as a result, you will have accountability.
The knowledge and experience of a fitness professional is also a great benefit. Our company hires only the greatest coaches in the industry. When you work with a member of our staff you can rest assured that you are working with a fitness professional who has a certification or degree from one of the best certification governing bodies in the fitness industry. We are very anal about our recruitment process for our staff because you deserve only the best.
Our instructors on our staff hold very esteemed certifications from the
American Council on Exercise
,
National Academy of Sports Medicine
,
American College of Sports Medicine
just to name a few.
Let's face it we all want to see
results
and the fruit of our labor. When you work with a member of our staff they will design a fitness and nutritional plan for you specifically tailored for your individual goals and wants. Such a streamlined program based on their knowledge and experience will help you to obtain the results that you are looking for without the wasted time or energy.

Fun is also another great reason to work with a fitness instructor. Many of us get stuck in the same old routine doing the same types of workouts. Let's face it that gets very boring. Our coaches will spice up your exercise program which will not only help to accelerate your results but keep you from becoming bored in the monotony of your program.
S
afety
is also another very important element as to why working with a fitness pro is important. Sometimes we forget that physical exercise can be dangerous and can cause injury. Especially if not using proper form. When you work with a coach they will ensure that you are using proper form and technique which will thus prevent injury.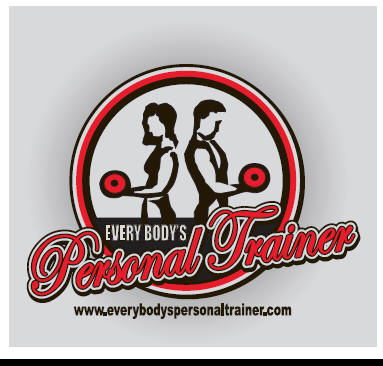 What It's Like To Personal Train In Sykesville
Sykesville has something for everyone! From shopping to parks, to beer festivals, there is truly something for everyone in Sykesville, Maryland.
Many of our clients with children love Little Sykes Railroad Park. Little Sykes operates a 1949 twelve-gauge train that children of all ages can ride and enjoy. Rides are free and there is a pavilion as well for your enjoyment.
Sykesville has numerous parks in nearby neighborhoods that offer hiking and biking trails that run throughout the Town which offers fun and fitness for everyone.
Sykesville parks, trails and fitness areas are open to the public each day from dawn to dusk.
Looking for shopping, fine wine, and food? Check out Downtown Sykesville. Our clients love the local creations indigenous to the Sykesville area and exquisite vintages at the Fine Art & Wine Festival, you can enjoy with the family and attend Harvest Fest or dine on beer and food at Sykesville's Craft Beer Festival.