A Letter From the Owner| In-Home Personal Training| Meet Our Personal Trainers| Getting Started ||Free Consultation with a trainer | Contact Us
|Personal Trainer/Owner Eric Leader's Blog Our Mission Pricing Testimonials
Personal Trainers in Rockville?
Are you thinking about possibly working with a personal trainer in Rockville? Well, you came to the right place, at Every body's personal trainer we have the best personal trainers in Rockville, Maryland. However, we know that you may have some hesitation and questions about the process of hiring a personal trainer. So what is Every body's personal trainer all about?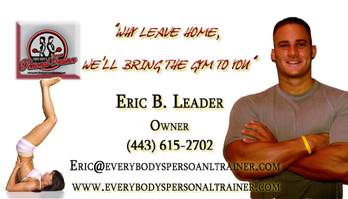 Rather than going to the gym to workout or to meet with an instructor, our staff will come to your home with all the equipment ready to give you a great workout. Our instructors work with clients of all ages and fitness levels, from young athletes all the way up to seniors trying to increase quality of life. If you have a goal, our in-home personal trainers in Rockville can help you.

Nonetheless, we want to make sure that you have all of your questions and concerns answered. As a result, we always offer a free, no obligation consultation with one of our staff. We want to earn your business, and want you to feel comfortable before initiating a program. If you are interested in getting started, feel free to call us anytime at 443-615-2702 to book a free consultation. We look forward to meeting you and helping you along the way in achieving your fitness and health goals.
Follow Us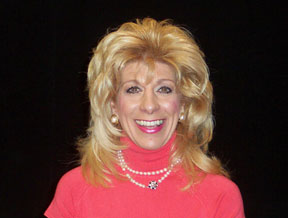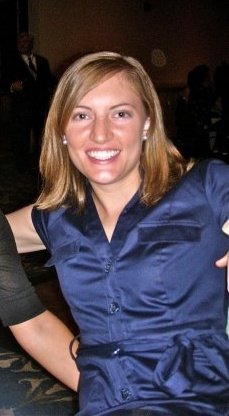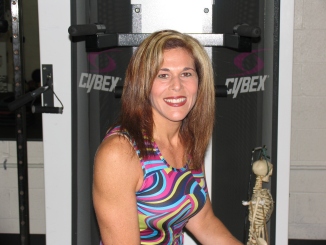 ***Check out Personal Trainer Amy's amazing physique transformation***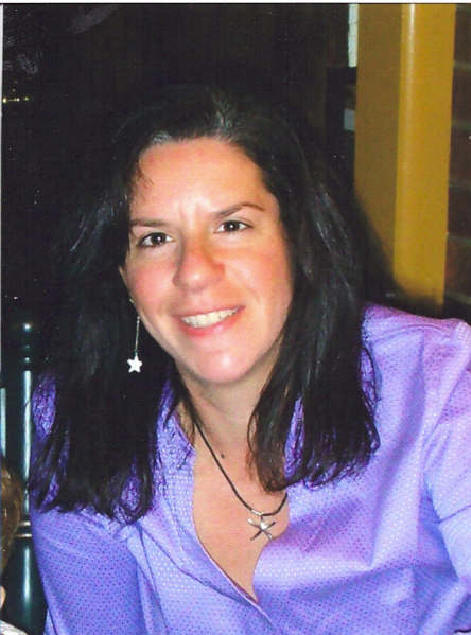 We at Every Body's Personal Trainer would love to help you achieve a healthier, and more active lifestyle. Our in home personal trainers in Rockville are very passionate about what they do, and would love to assist you in making fitness fun and exciting, not just a chore. Our staff will start you off with a free consultation. The consultation is your chance to get to know your trainer, and we recommend having plenty of questions to ask. Our personal trainers are the best of the best, and we want to prove it.
At the consultation, our in home personal trainers will ask about your current exercise patterns, you goals, as well as your past injuries and areas of concern. Our personal trainers are here to help, and we want to know everything about you (almost everything :). We at Every Body's Personal Trainer consider our clients our friends, and we all have one mutual goal, ACHIEVING RESULTS!!! It doesn't matter when, our personal trainers are always there for you. Rain or shine, our in home personal trainers in Rockville will be at your door, excited to give you a great workout. So let's get started today!!!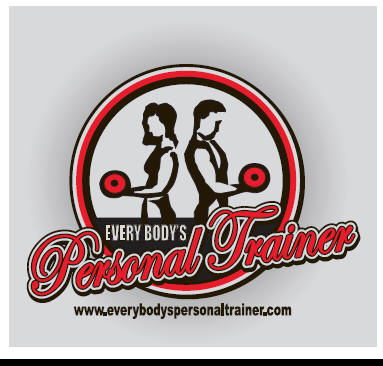 What Are Clients Saying About Our Rockville Personal Trainers?
After tearing my ACL, and giving birth to my two sons, I gained a tremendous amount of weight. I gained so much weight, I refused to visit my family out in California for the fear that they would make fun of how much weight I had gained. I knew I did not have the discipline to lose the weight on my own, so I knew that I needed a personal trainer. I am so happy to now say that I have lost 55 pounds!!! My knees do not hurt nearly as bad as before, and I feel like I have so much more zest for life than I did before. I never would have thought I could do it. Thanks for all of your hard work.
Lynn Swanson
Rockville, Maryland
Every Body's Personal Trainer,
Thanks for helping Daniel prepare for his high school football team. I hear him bragging to his friends all the time how much he can bench press. I can't help but laughing. Your company provides such a great service. Keep up the good work!!!
Joan McElduff
Rockville, Maryland
Every Body's Personal Trainer,
As an 82 year old senior, I was hesitant about engaging in weight training. I knew how important it was for my bone mineral density and osteoporosis, but I had never done it before. Thanks to you, I now love resistance training and feel so much stronger and more energetic. I thought you were asking too much having me use 15 pound dumbells, but I can do it! Thanks for working with someone my age.
Ruth Gentry
Rockville, MD
Does the Session Have to Be in My Home?

Maybe you don't have a ton of room to workout at home, no problem! Rockville offers plenty of great parks like Woodley Gardens Park, Mncppc Department of Parks, and Rockville Parks and Recreation to name a few. Our staff can meet you at the park with all the equipment needed to give you an amazing workout. Are you ready?
When you work with an in-home personal trainer, you must be sure that he or she:

•Has personal training experience, and not just a general knowledge

•Is ethical, professional, and prompt

•Has plenty of work experience to work towards YOUR goals, and not just a general one-fits-all goal

•Is the right fit for what you are trying to accomplish

How Personal Trainers in Rockville Can Benefit You:

This generation is leading a sedentary life and we have no doubts on that, do we? However, what is being done to combat the ill effects of being a gadget clutching couch potato? Everyone shies away from exercise and workouts with a ready excuse called 'lack of time'. There needs to be some discipline here and for that, personal training is essential. You could choose in home personal training or simply gather your lazy self and hit the gym. Whatever you may choose to do, a body trainer who specializes in getting you back on track is going to change your life. Believe it or not, you will be thanking yourself for investing in helping your body back to fitness and in shape.

HERE IS WHAT A FITNESS COACH CAN DO, THAT YOU CAN'T:

Customize Your Routine:
Everybody's body is different and hence, the requirements of workout also differ markedly. Some suffer from a protruding belly while others may have sagging arms. Unless you know which part of your body you should be working on, you will never get the results you are seeking. A fitness instructor studies you and knows exactly what your problem areas are and how you should be getting rid of that fatty cellulite. A body trainer is essential if you wish to work out with a goal in mind and if you really want to exercise in the right manner.

Do More in Less:
A personal fitness trainer saves you a lot of time. They increase your efficiency and speed to accommodate all your routines in an hour or two. They will not waste unnecessary time in one kind of regime since they are aware of exactly how much time should a particular workout be given. You will maximize your results and will probably achieve the results in almost half the time than you will if you do it without a body trainer.

Confidence Booster:
Of course, you may be a young man or woman oozing with confidence already but a fitness instructor can change the way you look at yourself in ways you will probably not even know. Firstly, they are constantly motivating you to achieve your goals. Doing this every day brings a positive outlook within you and no matter which part of life you are having a problem in, you will be motivated enough to handle it. This motivation is not just limited to your workout time. Also, the discipline a personal fitness trainer instills in you goes a long way in your personal life as well. You will automatically become a better manager of time and work. Thirdly, they definitely change the way you feel about your body. Once the transformation begins, you will automatically feel more confident to take on anything that comes your way.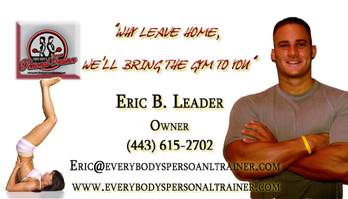 Need More Convincing As To Why A Personal Trainer In Rockville Makes Sense?
BECAUSE HEALTH EQUALS WEALTH

When you're feeling healthy and physically fit, you're going to be more productive in any area of your life. Research backs this up: According to a study published in the Journal of Labor Research, people who work out regularly (three times a week) earn about 10 percent more than those who don't. Using that extra cash on a trainer (which costs, on average, about $50 to $80 per session) is definitely money well spent.

BECAUSE THERE PROBABLY IS ROOM IN YOUR BUDGET

"One of the biggest stumbling blocks I see is people saying they can't afford a trainer, but that is often a matter of perception," Karp says.

Take a minute to decide what you can afford. A daily $4 coffee drink? A new outfit every month? Poke around your budget and you'd be surprised how easily you can find the cash if you make a few simple adjustments. And besides—you'll look a lot better in the clothes you already have if you're trimmer and more toned (and those coffee drinks are loaded with fat and calories anyway).

BECAUSE YOU CAN SPLIT THE COST WITH A FRIEND

Personal training doesn't have to be all that personal: According to Karp, many gyms are developing partner or buddy training programs or even training sessions with groups of three and four. In fact, a recent survey from IDEA found that 70 percent of U.S. gyms offer this type of training option. You still get personalized service at a much cheaper cost. Plus, there is a ton of research showing that exercising with a friend yields faster results than training alone.

BECAUSE YOU HAVE A DRAWER FULL OF WORKOUT CLOTHES

Meaning your workout bras, tanks, and leggings haven't seen the light of day (or an ounce of your sweat) in months. Hiring a trainer when you've been off the workout wagon not only helps prevent injury but can give you a clear sense of the road ahead—and what you need to do to reach your goals.

"A good certified personal trainer understands anatomy and biomechanics and can customize a routine based on your current fitness levels," Karp says. On your own, it can be nearly impossible to know where to start, and what may have worked for you in the past may not apply anymore.

Personal Training In Rockville

Rockville has something for everyone! From malls to parks, to memorials, there is truly something for everyone in Rockville, MD.

In the City of Rockville, there are many great parks which are excellent for outdoor fun. Dawson Farm Park is a great local park with so much to do. There is a playground, a gazebo, a creek, and numerous picnic tables. What really stands out are the old growth trees. You can enjoy a summertime lunch in the shade without the fear of the extreme heat.

Looking for shopping? Try Rockville Town Square, the perfect location for clients to get in cardio during those dreary winter months. From restaurants and cafes, to shops and different local events, you can finds it all in Rockville Town Square.

Rockville Railroad Station is another great place our clients love to visit. There's a great little Farmer's Market on Sunday mornings at this historic station Vegetables are grown on roof top gardens in the City of Baltimore and on the Eastern Shore. You can buy vegetables, breads, jams&jellies, soaps and other organic products or you can buy shares into their cooperative gardens and just pick up a basket of goodies every week.
If you still have questions in regards to personal training please take a look at these two great websites:

Have one of the areas best personal trainers work with you in the comfort of your own home. Our personal trainers in Rockville will bring the equipment necessary to give you a great total body workout in the convenience of your home. Give us a call today to get started on your path to achieving your goals.