A Letter From the Owner| In-Home Personal Training| Meet Our Personal Trainers| Getting Started ||Free Consultation with a trainer | Contact Us
|Personal Trainer/Owner Eric Leader's Blog Our Mission Pricing Testimonials Homepage
In Home Personal Trainers in Severna Park, MD
Hire an in home personal trainer in Severna Park today!
Are you looking for a personal trainer in Severna Park? Is it time you begin feeling healthier and fitter? If the answer is yes, then our personal trainers in Severna Park would love to guide you in your quest to reach your goals. Nonetheless, we know that you may have questions before initiating a program. For instance, what exactly is in-home personal training?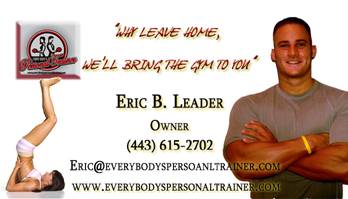 Instead of traveling to your gym to workout, or to meet with your coach, our personal trainers in Severna Park will bring the gym to you! No more wasted time and money being stuck in traffic or dealing with crowded gyms at the end of a long day. Finally, you can enjoy working out in the comfort of your own home with a professional. Our elite team is specialized in working with clients of all ages and fitness levels from novice and beginner to advanced and superior athlete.

However, we would love to have the opportunity to earn your investment. We want you to feel comfortable with your coach and have all of your questions answered. Therefore, feel free to take advantage of our free no obligation consultation with our team. Call us anytime at 443-615-2702 to schedule your free consultation.

Not located in Severna Park? We also provide personal trainers in Annapolis, Arnold, Crownsville, Glen Burnie, Crofton, and many other locations throughout Anne Arundel County.
Follow Us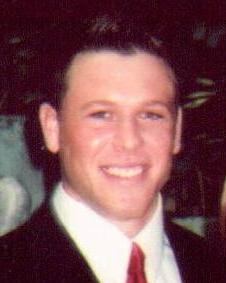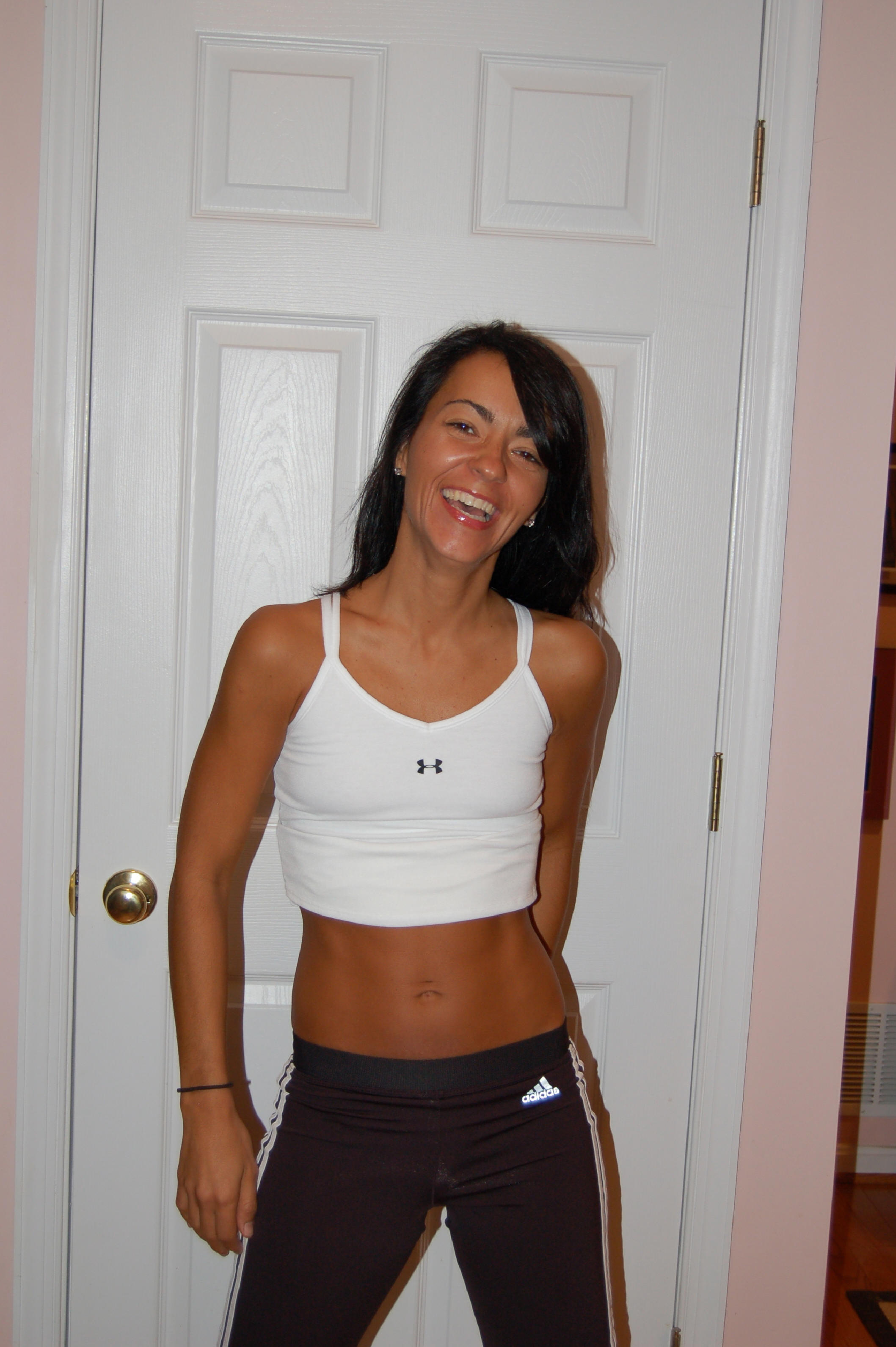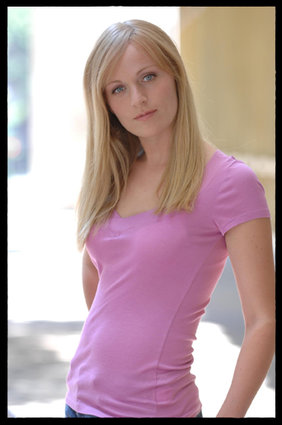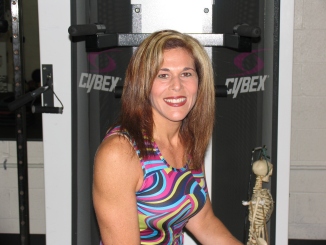 ***Check out Personal Trainer Amy's amazing physique transformation***
Contact Information
Please do not hesitate to contact us if you have any questions at all.
Telephone:

(

443)

615-2702

E-mail :
We at Every Body's Personal Trainer would love to accommodate you in achieving a healthier, and more fit lifestyle. Our personal trainers in Severna Park are very enthusiastic about what they do and would love to assist you in making fitness fun and compelling, not just a chore. Our in-home personal trainers will start you off with a free consultation. The consultation is your opportunity to get to know your trainer, and we advise having plenty of questions to ask. Our coaches are the best of the best, and we want to prove it.

At the consultation, our staff will also ask about your current exercise patterns, your goals, as well as your prior injuries and areas of anxiety. Our instructors are here to serve, and we want to know everything about you (almost everything :). We at Every Body's Personal Trainer consider our clients our friends, and we all have one common goal, ACHIEVING RESULTS. It doesn't matter when our coaches are always there for you. Rain or shine, our in-home personal trainers in Severna Park will be at your door, excited to give you a great workout. So let's get started today.

What Do Clients Say About Our Severna Park Personal Trainers?

As an out of shape mother of four, I haven't had the time, or energy level, to stick with an exercise program. Sometimes I feel as if there is not enough time in the day. For the longest time, I have wanted to try to get back into shape. As a birthday gift from my husband, who is also a client, I received one of your training packages. I was apprehensive at first, but boy am I happy that he invested in your services. It has been two months now, and I have lost 25 pounds. My overall muscular strength has improved dramatically, and for the first time since college, I can see muscle definition. I can't wait until summer...Thanks for all the help and I wish you all the best.

Sincerely,

April Flanagan

Severna Park, MD


Hi all,

You all are the best. I am 15 years old, and I made my high school soccer team. With the help of my trainer, I improved my speed and my agility. I was never very fast, but I am now one of the fastest girls on the team. Thanks, guys.

Lindsay Dwyer

Severna Park, MD


Eric,

After tearing my ACL, and giving birth to my two sons, I gained a tremendous amount of weight. I gained so much weight. I refused to visit my family out in California for the fear that they would make fun of how much weight I had gained. I knew I did not have the discipline to lose the weight on my own, so I knew that I needed a personal trainer. I am so happy to say now that I have lost 55 pounds. My knees do not hurt nearly as bad as before, and I feel like I have so much more zest for life than I did before. I would never have thought I could do it. Thanks for all of your hard work.

Lynn Swanson

Severna Park, MD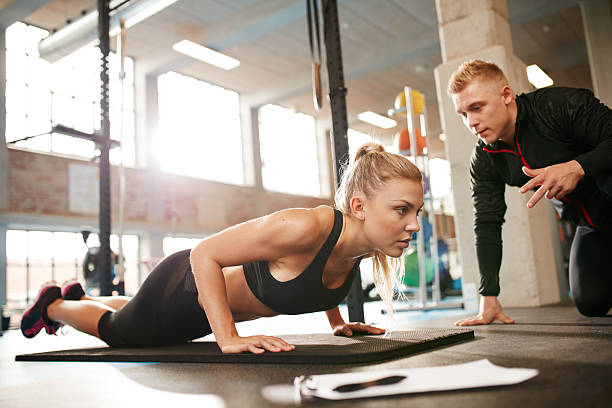 How Can A Personal Trainer In Severna Park Help?

Perhaps you are still curious as to whether or not a personal trainer is worth the investment. How can a trainer benefit you? Let's take a look.
Many of our clients point to the knowledge of their coach being a significant reason to utilize an in-home personal trainer. The instructors that we have on staff hold the highest certifications and degrees in the fitness industry. You can be confident that when you work with a member of our team, you are working with a professional who has the tools to guide you efficiently and safely.
Our coaches hold very esteemed certifications from the American Council on Exercise, National Academy of Sports Medicine, American College of Sports Medicine to name a few.
That being said
s
afety
is another essential benefit obtained from working with a professional. Many times we forget that exercise especially weight training can be dangerous and in some cases can even cause injury. Having a certified instructor to guide you and using proper form and technique is priceless.

If you are like many of our clients' chances are you have a gym membership and maybe even more than one. Nonetheless, you find yourself missing your workouts and wasting money on memberships you don't use. The accountability of working with a trainer is another primary advantage.

Unfortunately the gym will not call you and ask you why you have missed your workout and as a result, there is no accountability. When you work with a coach, they will keep you on your toes and make sure that you have consistency with your workouts and diet.

Motivation is yet another reason to utilize a coach. There are going to be many days where you don't feel like exercising and feel lethargic. By working with a coach, they will push you and help you get through those workouts when you don't feel like performing. By having this consistency, coupled with the motivation that a coach brings, results come much quicker.

Finally, how can we forget results? We are all looking to achieve a result with our exercise and fitness plan. There is nothing worse than exercising and working hard and not experiencing results from your program. By working with a professional, we will fine-tune your program so that it is efficient and tailored to your individual goals. Our certified personal trainers know how to design the program for you and will implement that program so you can experience the results rapidly.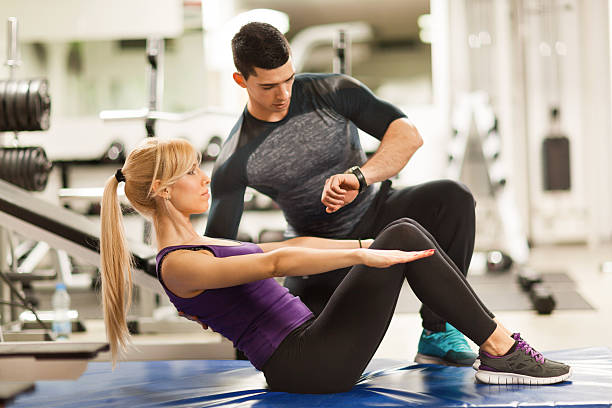 Please contact us at:

(443) 615-2702

or

Eric@everybodyspersonaltrainer.com
Check out these vast resources for more info:
Have one of Severna Park's best personal trainers give you a great total body workout in the convenience of your home. Give us a call today to get started on your path to achieving your goals. Our trainers in Severna Park are here for you whenever you need us. We take a your goal is our goal approach. Let's get started today!
Areas we serve:
Contact Us
Phone Number: (443) 615-2702
Email: eric@everybodyspersonaltrainer.com
Hours:
Monday 5AM–9PM
Tuesday 5AM–9PM
Wednesday 5AM–9PM
Thursday 5AM–9PM
Friday 5AM–9PM
Saturday 9AM–9PM
Sunday Closed
About Us
At Every Body's Personal Trainer, we are the ultimate destination in Maryland, Northern Virginia, and Pennsylvania for top-notch in-home personal trainers. Our skilled trainers come equipped with all the necessary gear to provide you with an exceptional workout in the convenience of your own home. Since 2007, we have lived by our motto of "why leave home, we will bring the gym to you!"
Follow Us